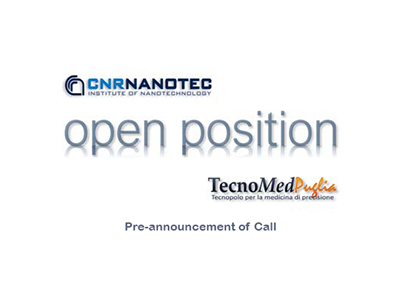 Titan project will target Immunotherapy with genetically engineered T cells. Immunotherapy has achieved some spectacular success in clinical trials, but it is currently very expensive. This is partly due to the fact that it's a highly personalized therapy and can't be achieved by mass production…
Laser: possibili applicazioni low-cost dai "mezzi disordinati"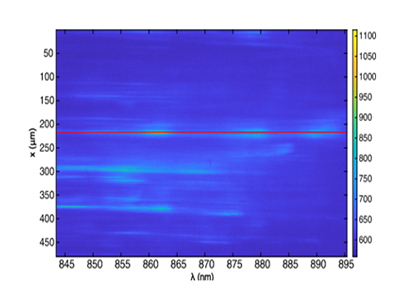 Un recentissimo studio di ricercatori dell'Istituto di nanotecnologia del Consiglio nazionale delle ricerche (Cnr-Nanotec) delle sedi di Roma e Lecce, pubblicato su Physical Review Letters, ha dimostrato che la luce emessa dai random laser si comporta in maniera molto simile a quella dei laser impulsati ultraveloci. "Nei laser impulsati ultraveloci l'emissione di radiazione avviene sottoforma di impulsi brevi e potenti e sono utilizzati in ingegneria dei materiali, telecomunicazioni...
Demonstration of Self-Starting Nonlinear Mode Locking in Random Lasers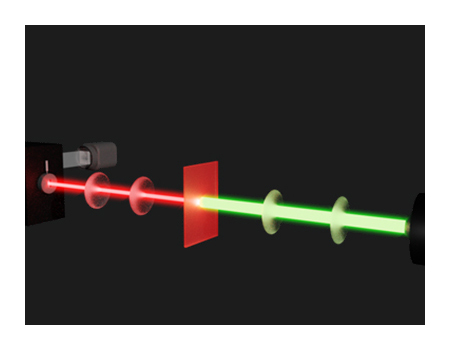 In ultrafast multimode lasers, mode locking is implemented by means of saturable absorbers or modulators, allowing for very short pulses. This occurs because of nonlinear interactions of modes with well equispaced frequencies. Though theory predicts that, in the absence of any device, mode locking would occur in random lasers, this has never been demonstrated so far. Through the analysis of multimode correlations we provide clear evidence for nonlinear mode coupling in random lasers...
Da lenti ultra sottili a dipinti più piccoli della punta di un ago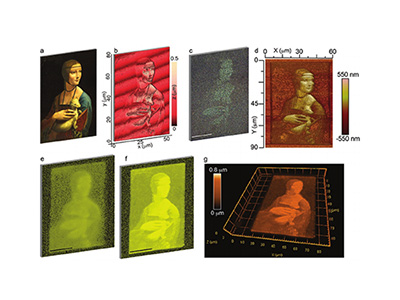 Un team di ricercatori del CNR - Istituto di Nanotecnologia della sede di Rende (Cs), in collaborazione con i colleghi del Dipartimento di fisica dell'Università della Calabria, ha condotto uno studio allo scopo di migliorare le prestazioni di una avanzata tecnica ottica di "additive manufacturing" utilizzata dalle stampanti 3D, capace di riprodurre dettagli di centinaia di nanometri. Il risultato ha consentito di riprodurre il celebre ritratto de "La Dama con l'ermellino" di Leonardo da Vinci...
Research Centers
Quick Access
Italian Version
News & Events
Press Release
Open Positions
Main Focus Areas
People
Contacts
Bulletin Board
Old Website